A quest to find one of history's most controversial characters- the woman known everywhere in her day as the Dragon Lady.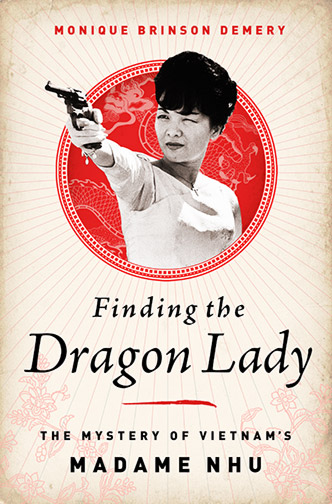 "The beautiful but diabolic sex dictatress."– David Halberstam
"Everything Jack found unattractive."– Jacqueline Kennedy
"The most dangerous enemy a man can have."– Malcolm Browne
Madame Nhu is one of the most memorable, most demonized figures of the Vietnam War, but few know much about her. In Finding the Dragon Lady, Monique Demery weaves an account of her search to discover the real woman behind the infamous image with the extraordinary story of Madame Nhu's life, illuminating the complicated woman at the heart of a historic disaster, and explaining what became of her in its aftermath.

Available in Paperback October 2014
Published by PublicAffairs Books